LANDFILL DESIGN & DEVELOPMENT
Diversified Engineering has vast experience in landfill design and management. We've provided service to Waste Management and Republic Services for over two decades.
Our experienced team has worked closely with our clients throughout the many phases of landfill operations over the years. From gas extraction designs and installation oversite, to leachate management, cell design, cap design and installation inspection, and surveying services we have the knowledge, experience, drive and personnel to keep operations running at peak efficiency. We have provided services throughout Ohio and surrounding states.
CAPABILITIES OVERVIEW
Aerial Drone Services
Liner Quality Assurance Services
Permitting & Regulatory Compliance
Resident Engineering & Third-Party Certification
EXPERIENCE

Engineering and Planning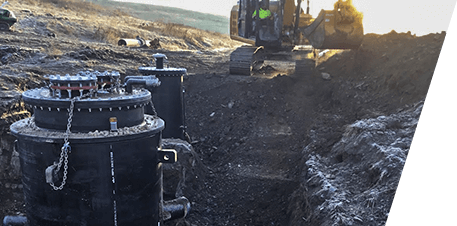 Diversified Engineering provides comprehensive landfill engineering and planning services ranging from construction plans to expansion design and risk assessments to new cell design.
Closure and post-closure care plans and permitting
Construction and expansion plans, cost estimating and scheduling
Facility design engineering analysis and technical support
Landfill risk assessments, siting and feasibility studies
Landfill gas migration, control and recovery
Maintenance plans
New cell design
Storm water management, permitting and water quality services
Leachate treatment system design
Environmental Services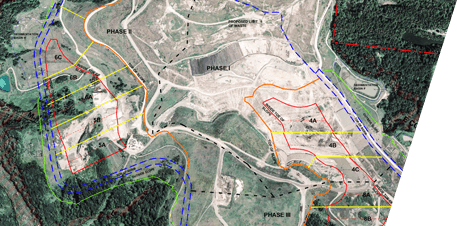 DEI partners with our clients to address a myriad of environmental issues in the solid waste industry, including the following:
Environmental impact assessment
Erosion control assessment and mitigation
Groundwater sampling, analysis and reporting
Hydro-geological and -geotechnical investigations
Remedial investigations and mitigation designs
Water quality services
OUR LANDFILL MANAGEMENT TEAM


Chad VanSickle
P.E., CPESC, CESSWI, CGWS
Lead Design Engineer/Project Manager
CHAD'S EXPERIENCE
Chad designs and supervises many types of projects, with extensive experience in hydraulic modeling for storm water detention/retention basin design, environmental site assessments and waterline design. He has extensive experience in providing engineering and design work for solid waste landfills.

CURT'S EXPERIENCE
Curt has extensive experience designing and supervising projects such as land development, solid waste facilities and various civil engineering projects. His experience extends to engineering and design work for municipal projects as well, including waterlines, sanitary sewers and storm sewers. Other work experience includes hydraulic modeling for storm water, municipal water system modeling and construction layout.
FEATURED LANDFILL PROJECTS
American Landfill
This wetland restoration project covered a 10.36-acre wetland. Diversified Engineering handled design plans, permitting NOI and mitigation. Other aspects of the project included storm water control, site topography and an inline water control structure.

Harrison Landfill
Design of a 28-acre wetland, including design pans, storm water control, site topography, inline water control structure, mitigation and permitting NOI.

Waste Management
Installation of 61 drilled wells, with 20,946 feet of piping connecting wells together. 70.5-acre site covered. Project constructed in two months.