OIL & GAS SERVICES
Diversified Engineering has a long history of providing comprehensive civil engineering, environmental and surveying services to support the oil and gas industry. We've been established in the heart of the Utica play for over 20 years, which brings with it excellent experience working with government agencies and regulators.
DEI maintains memberships and affiliations with important organizations including OOGA, SafeLandUSA and ISNet. And our Oil & Gas team members are OSHA certified and CPA trained.
CAPABILITIES OVERVIEW
Surveying
GIS Mapping
Site Layout
Permit Application Support
On-Site Inspection Services
Environmental Services
EXPERIENCE

Geographic Information Systems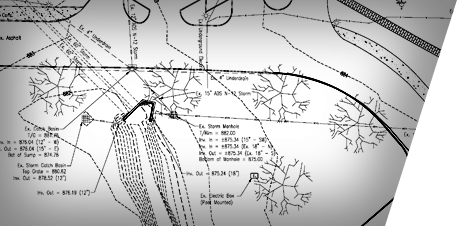 GIS mapping of leases & land holdings
Transmission line notification system
Identification of hydrologic and geologic features and hazards
Route planning
Permit application support
Site Layout, Grading and Earthwork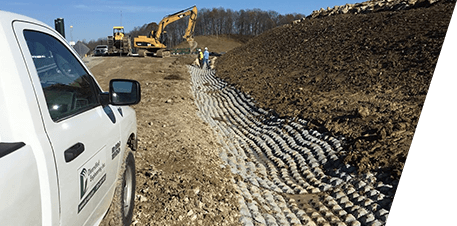 Preparation of layout & grading plans for well sites, infrastructure, pipelines, roads and construction areas
Earthwork computations
Identification of hydrologic and geologic features and hazards
Permitting of pits and impoundments
Construction CQA
Erosion and Sedimentation Control and Stormwater Management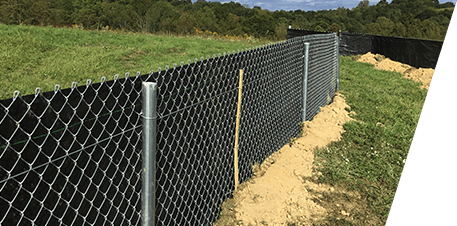 E & S permit applications
Stormwater management plans
On-site inspection services
Site restoration and PCSM plans
Construction CQA
Water Resource Management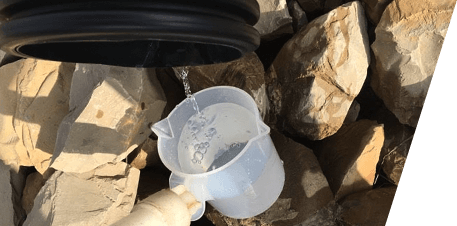 Water use planning documentation
Hydrologic assessment and modeling
Water sampling to ODNR standard of perfection
Environmental Services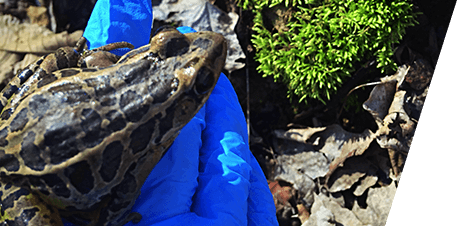 Regulatory compliance
Stormwater management
Wetlands
Spill/leak investigations including sampling and survey
OUR OIL & GAS SERVICES TEAM


Chad VanSickle
P.E., CPESC, CESSWI, CGWS
Lead Design Engineer/Project Manager
CHAD'S EXPERIENCE
Chad designs and supervises many types of projects, with extensive experience in hydraulic modeling for storm water detention/retention basin design, environmental site assessments and waterline design. He has extensive experience in providing engineering and design work for solid waste landfills.

CURT'S EXPERIENCE
Curt is responsible for design of oil and gas drill pads, fresh water impoundments and associated lease roads. This design experience includes line and grade, storm water management, permitting and geotechnical stability. His experience extends to retaining walls and various general landfill and municipal engineering projects. In addition to design, Curt is also responsible for the management of survey crews and all associated data collected.

JAYSON'S EXPERIENCE
Jayson has experience in access road development, road repairs and stabilization, with extensive experience in the oil and gas industry.
FEATURED OIL GAS PROJECTS
Noble County, Ohio
Well pad construction on a 30-acre site, with 60,000-yard earthwork. 25 test pits and 9 boreholes. Project constructed in 18 days.

Guernsey County, Ohio
Well pad construction on 15-acre site, with 29 test pits and 7 boreholes. Project was completed in under one month.

Antero Resources
Nine-month project featuring a 20-million-gallon capacity fresh water impoundment with geocomposite under the drain system and a geosynthetic membrane liner.

OUR AFFILIATIONS