RESIDENTIAL SEPTIC SERVICES
Diversified Engineering, Inc. is your single-source solution for residential septic design, engineering, regulatory compliance, and installation - a complete package for all septic system needs.
CAPABILITIES OVERVIEW
Geological test pits
Soil Identification & analysis
Site survey & project layout
Total system design and installation
Residential real estate & site development
EXPERIENCE

Analysis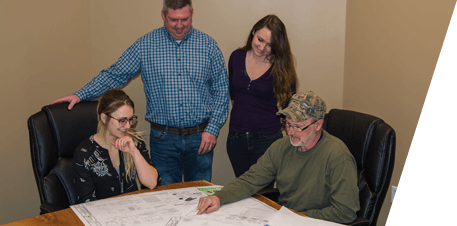 DEI will survey the property and have soil samples taken by a professional soil scientist for new and existing septic systems
Geological test pit evaluation
Subsurface soil and rock conditions
Results are used as a guide for the type of septic system best suited for the site.
Design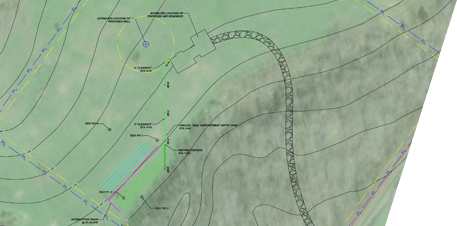 DEI's licensed engineers and support staff will use the soil study and survey data to:
Design an efficient, cost-effective system
Meet all regulatory codes and requirements
Consider topographical features, water lines, utilities, structures, roadways and wells
The design will include a site plan incorporating construction documentation that is reviewed by the local permitting department for approval.
Site Layout, Grading and Earthwork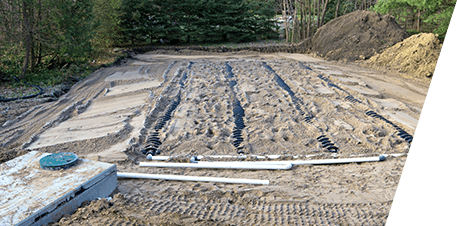 Diversified Engineering's highly skilled, professional installation team:
Prepares the site
Installs the system components in a timely manner
Is bonded and licensed by the state of Ohio
OUR SEPTIC DESIGN SERVICES TEAM


Chad VanSickle
P.E., CPESC, CESSWI, CGWS
Lead Design Engineer/Project Manager
CHAD'S EXPERIENCE
Chad designs and supervises many types of projects, with extensive experience in hydraulic modeling for storm water detention/retention basin design, environmental site assessments and waterline design.

RICH'S EXPERIENCE
Rich, a Certified Septic Installer, is an experienced equipment operator with more than 25 years of service in the industry.

ERIN'S EXPERIENCE
Erin is experienced in design and building inspection. Her experience includes environmental phase reports, basement and structure design and repair, and septic systems.
FEATURED RESIDENTIAL SEPTIC SERVICES PROJECTS
Wood's Tall Timber Lake Resort Community Center
Surveying, mapping, design and engineering of a 17,000-gpd wastewater treatment system to handle increased flows from the construction of a proposed community center at the resort, as well as to replace the existing septic system. Valued at approximately $200,000, the system design included a new aeration treatment system, surface sand filters and ultraviolet disinfection equipment.

Georgeview Estates Subdivision
Surveying, planning, engineering and construction document preparation for the sewers, water and paving required to service the 100-lot development.

Oak Shadows Subdivision
Surveying, planning, engineering and construction document preparation for the sewers, water and paving improvements required to service the 81 lots in a 67.7-acre single-family development.