TESTIMONIALS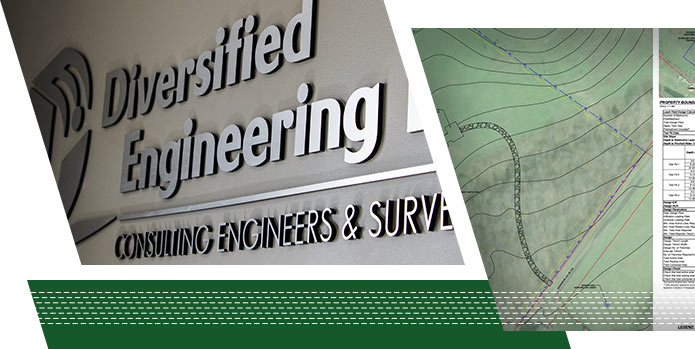 Read a sampling of what our clients have to say about their experience and why they love working with the Diversified Engineering team of professional surveyors, engineers and field technicians.
OUR CLIENTS TRUST US


President
Kimble Manufacturing Company

Diversified Engineering, Inc. did the complete site design for our new facility in New Philadelphia, Ohio. They were involved in this project from the beginning including concept design and working with us on the economic feasibility of the project, through helping us obtain city approvals and preparation of construction plans. In addition, Diversified Engineering, Inc. prepared necessary boundary surveys in connection with the project financing. We were quite pleased with the professionalism of both Chris Bower and members of the firm, and highly recommend their company.

Mayor
Village of Dennison

The Village of Dennison, Tuscarawas County, Ohio, has had the pleasure of working with Diversified Engineering, Inc., on several projects and we have found their staff to be knowledgeable, friendly and willing to go the extra mile when it was needed to make the project work in a more efficient manner. As mayor, I would highly recommend using this firm for your next project.

Broker
KIKO Real Estate & Auctioneers

The services you provided were delivered ahead of schedule and your work was extremely accurate. Because of this I recommend your services to every client that has a need for surveying.

Environmental Engineer
U.S. Environmental Protection Agency

I would like to take this opportunity to recognize the extraordinary efforts of Diversified Engineering Inc. at the Countywide Landfill remediation site in East Sparta, Ohio. I worked with DEI from April 2008 - October 2009 on an aggressive, broad reaching environmental remediation project at this site. One of the main priorities of EPA was to safely and expeditiously excavate a massive firebreak involving over 400,000 cubic yards of waste. This work was a critical part of our effort to isolate and contain and underground reaction/fire at this site, thereby limiting the impact on the surrounding community. The design of the isolation break, along with the quick response to accommodate changes in the gas, leachate and drainage features, was greatly appreciated. The fact that the excavation to the berm separating Cells 5 and 7 was right on target is a testament to the great work performed by DEI. In addition, DEI's attention to detail was greatly appreciated in the design of the many features necessary to minimize impacts from the remediation area, such as the flare pads, condensate sumps, surface water drainage/conveyance/storage structures, as well as the controlling reaction byproducts and odors. Finally, I would like to recognize the responsiveness, great attitude, and cooperative spirit demonstrated by the DEI field crew. They responded quickly to located site features and provide advice on dealing with conflicts between site plans and construction activities that arose each day, which greatly assisted in keeping work on schedule.

President
Alban Title Insurance

We have worked with Diversified Engineering, Inc., for several years. Chris Bower and his staff are responsive, have great attention to detail and their services are very competitive.

Infrastructure Development Director
Republic Services

DEI has provided engineering, consulting, and surveying services for Countywide Landfill for the past 10 years. DEI provides support and expertise one would expect from a large firm, yet lends the personal attention of a small firm. DEI has been able to provide additional support, manpower, and expanded services to meet Republics needs, while also keeping costs consistent and fair. DEI has a level of expertise in every area they serve. Their engineering expertise is tempered with a logical, common-sense approach. They can be fully trusted to complete tasks at an expert level with efficiency. Their ability to think outside the box, and understanding of landfill dynamics are an integral part of the continued success at our facility. I cannot say enough about DEI and the service they provide, and believe that any facility would be pleased to have this firm as an advocate for them.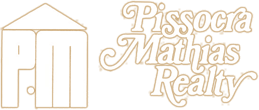 Broker / Owner
Pissocra-Mathias Realty

We have always found Diversified Engineering to be true professionals in their field. Their expertise and guidance has helped our company sell many properties. We would recommend them to anyone as a knowledgeable and dependable surveying & engineering company.