HIGHWAY & ROADWAY DESIGN
Diversified Engineering, Inc. can handle it all – from location studies and preliminary engineering through final design and construction. Our Highway and Roadway Design team manages all phases of highway design and improvement, and offers quality analysis and material testing.
CAPABILITIES OVERVIEW
Planning
Surveying
Environmental Clearance
Construction Phase Reviews
Document Preparation
Hydrologic & Hydraulic Analysis
Concrete Stabilization/Testing
EXPERIENCE

Roadside Maintenance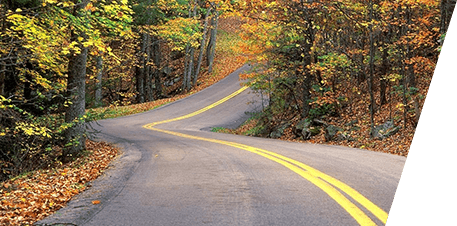 When it comes to Roadside Maintenance support, DEI's team can help with planning, surveying and other engineering needs for handling stormwater drainage, erosion and sedimentation control, slope slip repair and remediation and culvert installation.
Design & Maintenance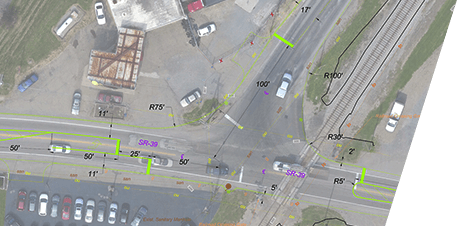 Diversified Engineering can help with your highway and roadway design and maintenance projects as well. From planning and surveying to hydrologic analysis and everything in between, our team is ready to go to work on projects such as:
Limited-Access Highways
Interchange Design & Safety Improvements
Highway Resurfacing Rehab & Reconstruction
OUR HIGHWAY & ROADWAY DESIGN TEAM


CURT'S EXPERIENCE
Curt has a vast knowledge of roadway design and repair. From turning lanes to adding municipalities, Curt has done it all. He has completed work continually for at least five cities in Ohio annually.

JAYSON'S EXPERIENCE
Jayson has experience in access road development, road repairs and stabilization, with extensive experience in the oil and gas industry.
FEATURED HIGHWAY & ROADWAY DESIGN PROJECTS
Oak Shadows Subdivision
Surveying, planning, engineering and construction document preparation for the sewers, water and paving improvements required to service the 81 lots in a 67.7-acre single-family development.

City of New Philadelphia, Ohio
Design, engineering, construction layout and inspection for a storm sewer system developed to eliminate a long-standing problem with ponding water near the intersection of two streets on the south side of the city.

This project incorporated engineering of storm sewer, sanitary sewer, pump station, water line, site grading plan, street design and construction staking.