MUNICIPAL ENGINEERING
DEI has the experience and technology to bring about effective, efficient, and productive municipal works like water and sewer projects and road construction.
The DEI Municipal Engineering team is responsive to public sector needs while being mindful of tight budgets and deadlines.
CAPABILITIES OVERVIEW
Flood Control Studies
Grant Application & Administration
Planning & Design
Stormwater Poluttion Prevention Plans
System Modeling
Document Preparation
EXPERIENCE

Water Supply Treatment & Distribution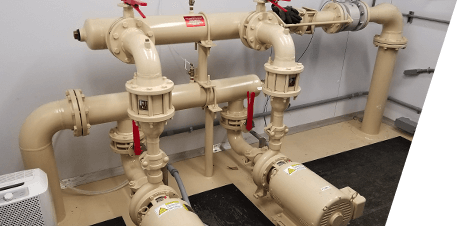 DEI can help keep your water supply clean and flowing, by providing services such as system modeling, water distribution design and water booster station design.
Sanitary Sewage Systems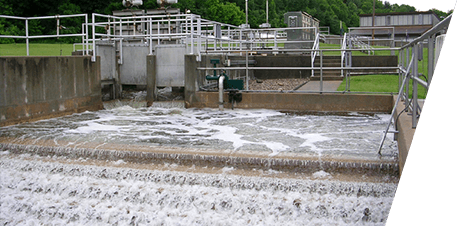 Our extensive experience in sanitary sewage systems includes a wide range of services from sewage collection planning and design to lift station design and system modeling.
Stormwater Management Planning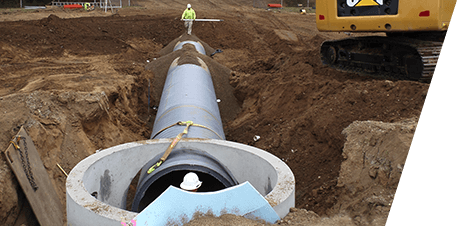 From stormwater master planning to drainage systems, DEI's specialists can provide you with storm sewer sizing and design, flood control studies, stormwater pollution prevention plans and more.
OUR MUNICIPAL ENGINEERING TEAM


CURT'S EXPERIENCE
Curt has a vast knowledge of roadway design and repair. From turning lanes to adding municipalities, Curt has done it all. He is responsible for designing and supervising road improvement projects, solid waste facilities, land development projects and various civil engineering projects. He has extensive experience providing engineering and design work for municipal projects such as waterlines, sanitary sewers and storm sewers. Other work experience includes hydraulic modeling for storm water, municipal water system modeling, and construction layouts.

Chad VanSickle
P.E., CPESC, CESSWI, CGWS
Lead Design Engineer/Project Manager
CHAD'S EXPERIENCE
Chad designs and supervises many types of projects, with extensive experience in hydraulic modeling for storm water detention/retention basin design, environmental site assessments and waterline design. He has extensive experience in providing engineering and design work for solid waste landfills.

Lead Design Engineer/Project Manager
ERIN'S EXPERIENCE
Erin is experienced in design and building inspection. Her experience includes environmental phase reports, basement and structure design and repair, and septic systems.
FEATURED MUNICIPAL ENGINEERING PROJECTS
City of New Philadelphia
New fire station built on a 1-acre site. Project featured 6 bore holes, dynamic cone penetration testing and nuclear gauge testing during project construction. The entire project was designed and built in four months.

Georgeview Estates Subdivision
Surveying, planning, engineering and construction document preparation for the sewers, water and paving required to service the 100-lot development.

Village of Sugarcreek
This project included waterline placement, waterline reconnection, storm sewer replacement and installation of two catch basins. To complete the project pavement and cement sidewalks also had to be replaced. Construction monitoring was conducted weekly.